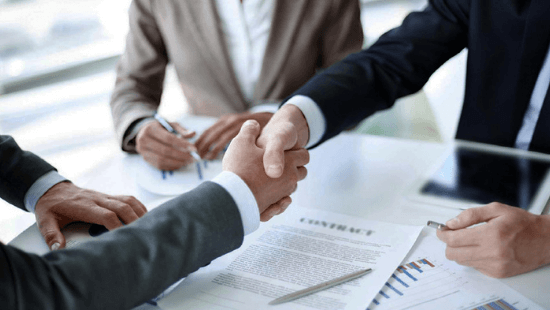 BSE Signs Agreement With ICCI To Support Startups, SMEs In Listing
Aimed to support small and medium enterprises (SMEs), startups, and promote their listing on the exchange, Stock exchange BSE has signed an MoU with Inventivepreneur Chamber of Commerce and Industries (ICCI).
With this collaboration, ICCI will offer assistance in evaluating SMEs and startups for listing on BSE SME board. On top of that, ICCI will also offer industry connections to respective BSE startups globally and support entrepreneurship nationwide.
ICCI aims to provide support through knowledge transmission on government announced programmes, acceleration fund, international presence, and global business relations.
BSE SME and Startups Head Ajaykumar Thakur said,

"Through ICCI, we believe more startups and SMEs will get adequate exposure on the benefits of listing on an exchange and will be able to comprehend the functioning of the capital market in a better way."
Need legal assistance for your startup? Just contact us.
Follow us and connect with us on Instagram, Facebook, and LinkedIn.