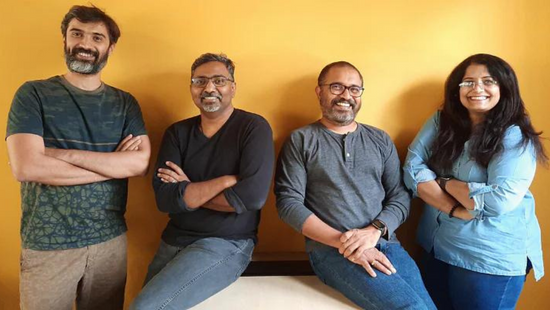 Blockchain Startup Dhiway Raises $1 Mn Funding From Cornerstone Venture, Others
Dhiway, a Bengaluru-based blockchain startup, has raised pre-seed funding of $1 million (around Rs 8.2 crore) from Cornerstone Venture Partners fund, Sunicon Ventures and other existing shareholders.
As per the Bengaluru-based blockchain startup, the freshly raised funds will be used for market expansion and scaling up its product portfolio.
Dhiway | Comprehensive Digital Credentialing Solutions
Founded by Satish Mohan, along with co-founders Pradeep KP, Sreevidya Satish and Amar Tumballi, in 2019, Dhiway offers comprehensive digital credentialing solutions to issue, verify and share digital credentials anywhere in the world.
The startup builds data interchange systems and enables companies to deploy governance frameworks to sustain these as sustainable digital assets.
Speaking about the development, Pradeep KP, Co-founder and chief executive officer at Dhiway, said,
"As India's first enterprise blockchain infrastructure, we are currently working with large institutions in the areas of governance infrastructure and allied commercial applications while we continue to scale our business at a rapid pace targeting new domains and use cases."
The Bengaluru-based blockchain startup currently works with large public and private Institutions in the areas of governance, identity, digital commerce, payments, education and workplace solutions in their journey to adopt emerging Web3.0 technologies.
Commenting on the development, Vatsal Bavishi, Investment Director of Cornerstone Venture Partners Fund, said,
"We are excited at the large opportunity targeted by Dhiway in various multi-stakeholder value chains across use cases and industries. We are looking forward to Dhiway leading the evolution of emerging Enterprise SaaS business models in the Web 3.0 world."
Set up by former Reliance Industries executives Abhishek Prasad and Rajiv Vaishnav in 2018, Cornerstone Venture Partners Fund is a Mumbai-based firm that invests in artificial intelligence-based business-to-business technology enablers for consumer and enterprise businesses across sectors like retail and e-commerce, fintech, healthcare and logistics, among others.
Follow us and connect with us on Instagram, Facebook, Twitter, and LinkedIn.
Note: If you are a budding entrepreneur and require assistance in new company registration or other startup related legal services, contact us.