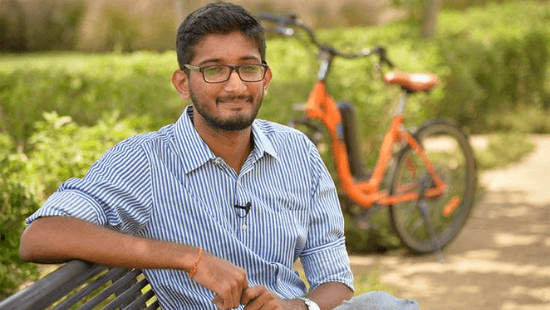 Bike Rental Startup Tilt Raises $125,000 From Y Combinator
Tilt, a Bengaluru-based startup that provides EV and bicycle bike-share for residential townships and corporate manufacturing plants, has raised $125,000 from Y Combinator and an additional undisclosed round from a set of angels.
Founded in 2018 by Deepak V S, Sudhir Metaliya, Daksh Shah, and Rachit Parikh, Tilt is a bike rental startup for Indian campuses.
Users can sign up on the Tilt app, find a bike station within their campus, and get a ride in a minute.
Talking about the goals of the startup, Deepak says,
"Today, we have more contracts than we can fulfill, with most of our demand coming from Tier II and III cities. Scaling manufacturing and operations to meet this demand is going to be our biggest short-term challenge. As we scale, our goal is to grow Tilt into a product that is synonymous with campus mobility."
Tilt's docking hardware is patent-pending and developed in-house by its team.
The bike-sharing platform has deployed its solutions with some of India's largest companies, including Tata Motors, Tata Consultancy Services, Tata Steel, Palava City, ONGC Petro additions Limited and Mahindra Group.
Need legal assistance for your startup? Just contact us.
Follow us and connect with us on Instagram, Facebook, and LinkedIn.