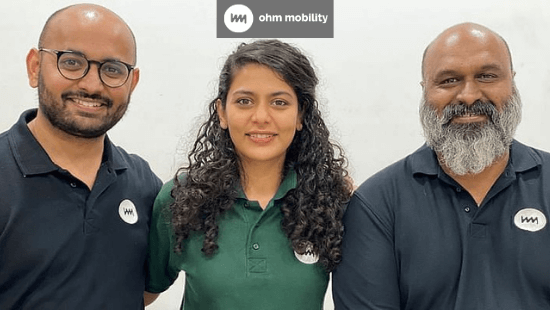 Bengaluru-Based Startup 'Ohm Mobility' Acquires 'CloudNBFC'
Ohm Mobility, a Bengaluru-based fintech and clean transportation startup, has acquired CloudNBFC, a Nagpur-based company that develops loan management systems for financiers.
Founded in February 2020 by Nikhil Nair, Ohm Mobility is an early-stage FinTech and Mobility startup. The startup is part of the 'Microsoft for Startups' accelerator program and claims to be backed by world-class advisors and angel investors.
Talking about Ohm Mobility, Nikhil Nair, CEO and Founder of Ohm Mobility, said,
"While the government aims for EV adoption on a big scale, financing of EV remains one of the biggest challenges. Ohm's tech platform is trying to make financing of EVs easier for lenders."
CloudNBFC is a next-generation loan management software that helps NBFCs compete with modern fintech companies.
Speaking on the acquisition, Rahul Dupare and Omik Dahat, Co-founders of CloudNBFC, said,
"We are excited to join Ohm's journey and further develop our product to finance connected and clean transportation."
Ohm Mobility is building a technology platform to enable clean, connected and shared mobility that will revolutionise urban transportation in emerging markets. The company's first product combines digital payments, IoT data (from the vehicle) and data science to help financiers/NBFCs reduce cost and modernise lending.
Need legal assistance for your startup? Just contact us.
Follow us and connect with us on Instagram, Facebook, and LinkedIn.