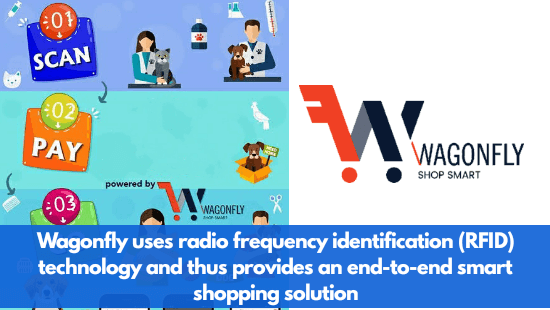 Bengaluru Based Contactless Shopping Startup Wagonfly Raises $500K From ITI Growth
Contactless shopping startup Wagonfly has raised around $500K in funding from ITI Growth, and angel investor Manoj Kumar.
Founded by Raghavendra Prasad and Kapil Katiyar in 2018, Wagonfly provides customers with contactless shopping and delivery experience.
The startup uses radio frequency identification (RFID) technology, for tagging products, and thus provides an end-to-end smart shopping solution.
Wagonfly provides contactless solutions for inventory management, asset tracking and smart checkout.
Talking about the forthcoming impact of COVID-19 on retail stores, Raghavendra Prasad said,
"COVID-19 has changed the complete retail paradigm. In the coming days, whenever the retail opens consumers are going to prefer contactless journey in brick and mortar as well as in e-commerce."