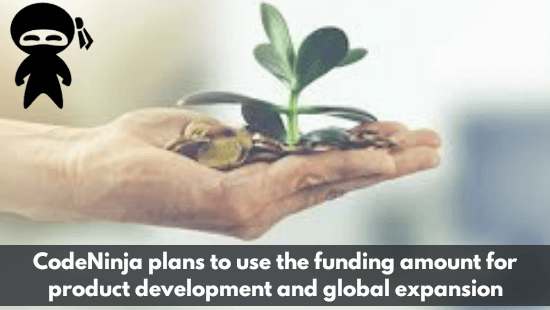 AI-Powered SaaS Startup 'CodeNinja.ai' Raises Seed Funding
SaaS startup CodeNinja.ai has raised an undisclosed amount in a seed funding round through EaSyndicate, an early adopters syndicate in Letsventure.com.
The investment round was led by Hari Balasubramanian, who is a seasoned angel investor, and he will also be part of the company's board.
As per the company, it plans to use the funding amount for product development and global expansion.
CodeNinja.ai also plans to build a DIY curriculum for users to develop applications without the help of developers.
Founded by Prashanth Kuppur, Saurabh Kukreti, Deepak Kalhan, and Richhpal Gora in 2017, CodeNinja.ai is a Bengaluru-based SaaS startup and is powered by AI.
It is a 'no-code' platform which can generate application development code in Android, iOS, and web.
Talking about the funding and the platform, Prashanth Kuppur, CodeNinja.ai Founder & CEO, said,
"Technology is revolutionising the way we do business with high-tech approaches like artificial intelligence (AI), and machine learning. However, application development is still untouched by these advancements and follows the same path for ages with the developer, tester, and DevOps at the core. This is what we are trying to re-engineer at CodeNinja.AI- making technology accessible to everyone, anyone. Anyone can build an enterprise-grade application at the speed of light to gain a competitive advantage."