Online Company Registration in India
Over the years, several new-age entrepreneurs have emerged in the Indian startup ecosystem and accelerated the business environment in India. Showing signs of business maturity at an early age, these entrepreneurs understand the importance of company registration right from the very beginning. Catering to the modern-age entrepreneurs, The StartupLab provides online company registration in India. For a budding entrepreneur interested in starting a business, the journey starts with setting up a private limited company.
It is one of the highly recommended ways to start a business in India as it offers limited liability for its shareholders with few restrictions placed on ownership. In private limited company registration, directors may be different from shareholders, whereas, in the case of an LLP, partners own and manage the business.
Why Choose The StartupLab For Online Company Registration in India?
The StartupLab, your one-stop solution for all startup compliances, provides transparent, reliable, and cost-effective company registration service in India.
The company registration process is online, and we take care of all legal formalities and fulfil the compliances defined by the Ministry of Corporate Affairs.
The new company registration process is fully online, and all documents are filed electronically.
You would not need to be physically present for the company registration process. All you have to do is send us scanned copies of all the required documents & forms, which are mentioned below.
On completion of the process, i.e. post-approval of the company registration process, you will receive a Certificate of Incorporation (CoI).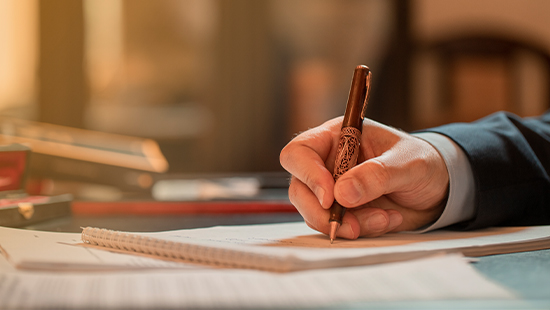 Benefits of Online Company Registration
If your company is registered, a reflects a positive image in the market and comes as authentic. Several other benefits are as follows:
Easy bank credits and good investment from credible investors
Provides limited liability protection to directors' personal assets and protects from other risks and losses
Attracts customers
Mandatory Points for Registering a Company Online in India
Minimum Two Directors
Unique Business Name
Minimum Capital Contribution
Registered Office
There must be at least two directors in a private limited company with a maximum of fifteen. At least one of the company's directors must be an Indian citizen.
Your company's name must be unique. There should be no similarity between the proposed name and any existing companies or trademarks in India.
Minimum Capital Contribution
There is no requirement for a company to have a certain amount of capital. A company's authorised capital should be at least one lakh rupees.
A company's registered office does not have to be a commercial space. And as long as a NOC is obtained from the landlord, even a rented home can be the registered office.
Documents Required for Online Company Registration
Following are the documents required by the MCA for the online company registration process:
ID proof (Directors) and Address proof
Residence proof
NOC from the property owner
Notarized rental agreement
Sale deed or property deed Photocopy (for an owned property)
How to Register a Company Online?
The process of registering a company is complex. It is advisable to consult a professional for any legal business exercise.
You can contact The StartupLab and get assistance in online company registration from our professionals, who will guide you in every step of the private limited company registration process.
Step 1: Obtain Digital Signature Certificate
Step 2: Apply for the Director Identification Number
Step 3: Application for the name availability
Step 4: Submission of MoA and AoA to register a private limited company
Step 5: Apply for the PAN and TAN of the company
Step 6: RoC issues a certificate of incorporation with a PAN and TAN
Note: The StartupLab, with its team of experienced and dedicated professionals, offers a one-stop solution for auditing, taxation, compliance services, funding formalities, Virtual CFO Services, administrative compliance services, r project advisory, and other professional services.
Contact us to register your company and get your business documents completed on time and without any hassle.