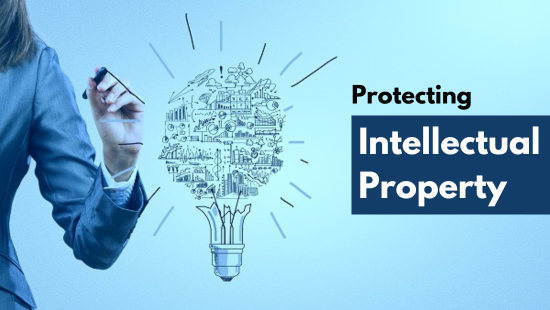 Importance Of Intellectual Property Protection For Indian Startups
In today's fast-paced and competitive business world, startups in India face numerous challenges. One of the most critical challenges is to safeguard their intellectual property (IP) rights. Intellectual property protection is crucial for the success of any business, including startups, as it enables them to maintain a competitive edge, secure funding, and increase the value of their company.
In this blog post, we will explore the importance of intellectual property protection for Indian startups and the different types of IP protection available to them.
Intellectual Property Rights (IPR) | IP Protection
IPR is a legal framework that protects the rights of inventors, creators, and owners of intellectual property. This includes patents, trademarks, copyrights, and trade secrets. The purpose of IPR is to encourage innovation and creativity by providing inventors and creators with the legal tools to protect their ideas and prevent others from using them without permission.
One of the most important reasons for startups to protect their IP is to secure their competitive advantage. By having a strong IP portfolio, startups can differentiate themselves from their competitors and create barriers to entry. This can be especially important for startups that operate in crowded and competitive markets.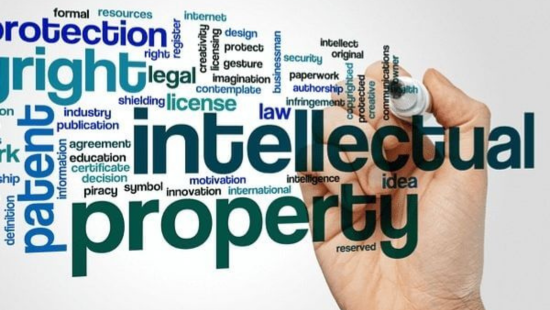 Types Of Intellectual Property Rights
There are several types of Intellectual Property Rights (IPR) recognized under international law. Here are the main types of IPR:
Patents: A patent is a legal right granted to the inventor of a new and useful invention. It gives the inventor exclusive rights to make, use, and sell the invention for a certain period of time. In exchange for these exclusive rights, the inventor must disclose the details of the invention to the public.
Trademarks: A trademark is a recognizable sign, design, or expression that identifies products or services of a particular source from those of others. Trademarks can be words, logos, shapes, sounds, or a combination of these elements. Trademark registration provides exclusive rights to use the mark in connection with the goods or services for which it is registered.
Copyrights: Copyright is a legal right that grants creators of original works exclusive rights to use, publish, and distribute their work. Copyrights protect literary, artistic, musical, and other creative works. In India, copyright protection extends to 60 years after the death of the author.
Industrial designs: Industrial designs protect the visual appearance of a product. They include the shape, pattern, colour, and other aesthetic features of a product. Industrial design protection gives the owner the exclusive right to use the design for commercial purposes.
Geographical indications: A geographical indication (GI) is a sign that identifies a product as originating from a particular geographical location. Examples of GIs include Darjeeling tea, Kanchipuram silk, and Nagpur oranges. GI protection prevents unauthorized use of the name and helps to maintain the quality and reputation of the product.
Trade secrets: A trade secret is a confidential information that provides a competitive advantage to a business. Trade secrets can include customer lists, business plans, manufacturing processes, and technical know-how. Trade secret protection allows businesses to prevent competitors from using their confidential information.
Understanding the different types of IPR is crucial for businesses and individuals looking to protect their intellectual property. By identifying which type of IPR is most relevant to their needs, startups can take the necessary steps to protect their intellectual property and gain a competitive advantage in their respective markets.
Importance and Benefits Of Intellectual Property Protection For Indian Startups
Here are 5 key points explaining the importance of intellectual property protection for Indian startups:
1. Protecting your inventions
Patents are an essential form of intellectual property protection for startups in India. They protect the inventions and discoveries made by a company, which can include anything from products and processes to software and algorithms. Patents provide exclusive rights to the inventor for a period of 20 years from the date of filing, giving the startup time to establish their business and generate profits.
2. Protecting your brand
Trademark registration is another critical aspect of intellectual property protection for startups in India. Trademarks protect the company's brand, including the name, logo, slogan, and any other unique identifiers associated with the business. Trademark registration prevents others from using similar marks, which can cause confusion among consumers and dilute the brand's value.
3. Protecting your creative works
Copyright protection is essential for startups that create original content, such as software, literary works, music, and films. Copyright provides the creator with exclusive rights to use, distribute, and display their work, protecting them from infringement and allowing them to monetize their creations.
4. Attracting investors
Intellectual property protection can be a significant factor in attracting investors to a startup. Investors are often hesitant to invest in a company that does not have a clear strategy for protecting its intellectual property. Intellectual property protection can increase the value of a company, making it more attractive to potential investors.
5. Preventing infringement
Intellectual property protection enables startups to prevent others from infringing on their rights. Infringement can result in lost revenue, damage to the company's reputation, and legal expenses. By protecting their intellectual property, startups can take legal action against infringers, which can act as a deterrent to others who may attempt to copy their products, services, or brand.
How Can Startups Protect Their IP?
The first step is to identify their IP assets. This includes not only patents and trademarks but also trade secrets and proprietary information. Once startups have identified their IP assets, they should take steps to protect them. This may include registering patents and trademarks, implementing confidentiality agreements, and restricting access to sensitive information.
However, navigating the intellectual property (IP) landscape in India can be a challenging task for many startups. Here are some of the top IP challenges faced by Indian startups:
Top Intellectual Property Challenges Faced by Indian Startups
Trademark registration: Registering a trademark can be a lengthy and complicated process in India. Startups often struggle to secure trademark registrations due to the backlog of applications and the limited number of trademark examiners.
Patent protection: Patent protection is crucial for startups looking to protect their inventions and innovations. However, the patent examination process in India can be time-consuming and expensive, and startups often lack the resources to navigate the process effectively.
Copyright infringement: Copyright infringement is a common problem for startups in India, particularly in the technology sector. Many startups struggle to protect their copyrighted content and software code from being copied or reproduced without permission.
Lack of awareness: Many startups in India are not fully aware of the importance of IP protection and the legal tools available to them. This can make it difficult for startups to identify and protect their IP assets.
IP litigation: IP litigation can be a daunting prospect for startups, as it can be expensive and time-consuming. Many startups lack the resources to effectively litigate IP disputes, which can put their IP assets at risk.
To overcome these challenges, startups in India can take several steps. First, they should prioritize IP protection from the outset and seek expert guidance to navigate the legal landscape. Second, startups should conduct regular IP audits to identify and protect their IP assets. Finally, startups should explore alternative dispute resolution mechanisms, such as mediation and arbitration, to resolve IP disputes more efficiently and cost-effectively.
While there are challenges to navigating the IP landscape in India, startups can take proactive steps to protect their IP assets and position themselves for success in the long run. It enables them to protect their inventions, brand, and creative works, attract investors, and prevent infringement. By staying informed, seeking expert guidance, and prioritizing IP protection, startups can overcome these challenges and thrive in a competitive business environment.
If you're a startup or small business looking to protect your intellectual property, The StartupLab is the best choice for all your IPR needs. Our team of experienced professionals can help you navigate the complex world of intellectual property and provide you with the protection you need to succeed.
Contact us today to learn more about how we can help you safeguard your ideas and innovations for the future. Follow us and connect with us on Instagram, Facebook, Twitter, and LinkedIn.