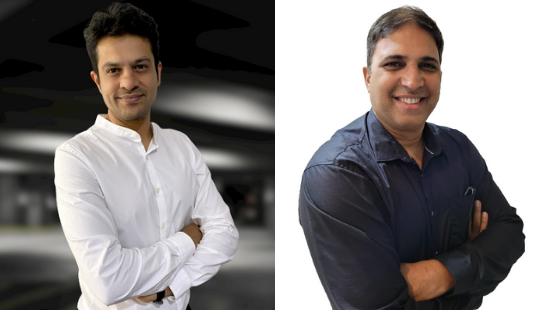 Zlen – The Future Of Social Media & Messaging Is Here
The global stampede to build an online social presence has led to almost 3 billion+ social media users across the planet. Plus, most social platforms today are predominantly online marketplaces for enterprises to conduct their businesses.
In this suffocating and overwhelming world of social media, Zlen pops up as a breath of fresh air!
Snehal Gersappa, CEO & Founder of Zlen – the only private Indian social media platform, highlights a few overlooked aspects of social media and his elegant solutions to the issues of user privacy, intrusive advertising, and lack of user control.
Zlen | Your Private Social Space
It all began with Snehal's personal social media incidents in his millennial existence. As a rather enthusiastic user, he witnessed all the stages of the social media growth cycle until he uncovered the much-needed one – Private Sharing and Controlled Networking.
The triggers that led to the birth of Zlen were overcrowded social media platforms, a lot of apprehensions, and anxiety while sharing due to the looming worry of trolls and nosy relatives being present on the same apps as young users!
The Gen Z & Millennial's consensus to maintain individual privacy from both – close family members and distant strangers pointed him in the same direction. And together with Ashwin Datye, the CTO, it led to the idea of creating Zlen.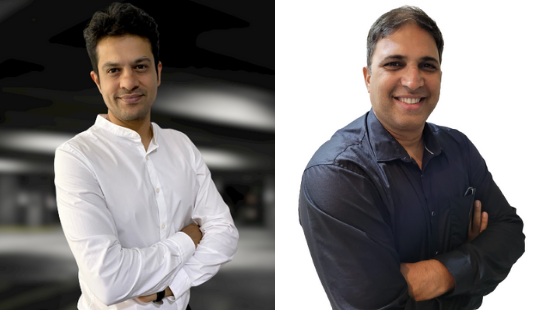 "Even with messaging apps, everyone's on your chat list! Do you realize that any person with your contact number can ping you at any time of the day or night, and as many times as they want? They can also access your DP / when you are 'Online' & your status updates? Also, the sheer lack of personal space made it difficult to maintain a healthy work-life balance. This was when I asked myself, "why hasn't anyone made it possible to segregate our inner circle from random individuals who can chat with us just by adding our contact number?" But with Zlen, you can say goodbye to fake, futile, and forced social connections and maintain a private, controlled social circle," said Snehal Gersappa in an exclusive conversation with The StartupLab.
Zlen is a disruptive futuristic platform that combines the joys of social media and private messaging without any unwanted surprises. It can be accessed on Android & iOS platforms.
Better control over our virtual personal space
Getting around the pain point of maintaining personal space online needed some deep consumer behaviour research and tracking. Such investigation revealed that Snehal wasn't the only one who had privacy concerns. Many people were experiencing a significant level of discomfort when it came to their personal online space being encroached.
When questioned about why he thinks others haven't tackled this problem earlier, Snehal responded with,
"I guess that the growth of social media has been so exponential that its negative side has been missed! Creating a private space in a social environment was unheard of prior to Zlen."
With no true direct competitors in the market, Zlen is currently the only social media and chat app that allows users to exercise complete control over who enters their virtual personal space to chat, socialise or merely express.
The ZlenCode
The ZlenCode, as the founder says, is the KEY to your inner circle and a unique identity assigned to every Zlen user as soon as they sign up.
Features of ZlenCode:
a) You can only add a person on Zlen if you know their ZlenCode.
b) Regardless of mutual friends, a user can only add someone else through the ZlenCode.
c) If people are in a group with others, those who are not connected via the ZlenCode cannot see each other's details; the same holds true for comments on posts.
d) No one can search for you on the app using your name, number, email ID, or any other information
Others:
Zlen users can create polls targeted at specific individuals.
Status updates are only shared with true friends in a user's chosen network
Change your display name as many times as you want, no strings attached.
Premium positioning and offerings
Zlen is a premium brand with a select user base. Those who understand and value their privacy make up the current and potential Zlen user bank. The offerings, however, are not limited to private messaging, voice notes, polls, and post sharing. Some of the offerings that are in the pipeline for the future are as below:
Brand Offers
These special offers will enable users to access brands within their area of interest, including Fitness, Sports, Travel, Lifestyle, Consumer Goods, and F&B. They will not be advertised but instead accessed via a user's unique ZlenCode, as per their wishes.
Zlen Merchandise
Tie-ups with both talented upcoming and established designers will enable Zlen users to view and purchase exclusive, limited-edition collections.
Zlen Experiences
Activities such as private screenings, masterclasses, event access, and travel getaways will be presented to Zlen users as part of the close-knit community.
Zlen World
A universe of rich content created by Zlen users; a chance to connect with a larger Zlen community.
Future of Zlen and Social Media
Zlen could be labelled as a disruptive way of doing things. And as an increasing number of users experience the freeing aspect of connecting to a specific inner circle without judgment or trolling, social media and private messaging will be forced to evolve.
Privacy measures such as protection of name, email, and contact numbers, further secured by End-to-End encryption, are designed to offer optimum data privacy.
According to Ashwin Datye, CTO of Zlen,
"Continuous innovation is a part of our DNA. The world of technology evolves so fast, and we are not shy of making rapid changes to keep pace. Today, we may not have the budgets of some tech giants, but our spirit is no less innovative!"
With a steady user base already being established in India, Zlen will soon go global in the year 2022. Zlen also looks forward to features such as audio and video chat rooms, podcast creation and sharing, and live video streaming being added to the Zlen portfolio.
Concluding the conversation, Ashwin said,
"As Zlen continues to familiarize users with true privacy and freedom, genuine, self-regulated, and safe communities will be organically created, as there is nothing more intrinsically valuable to humans than our own safety, security, and privacy. It's only a matter of time before each individual realizes this!"
For more stories of startups, click Startup Stories.
Follow us and connect with us on Instagram, Facebook, Twitter and LinkedIn.