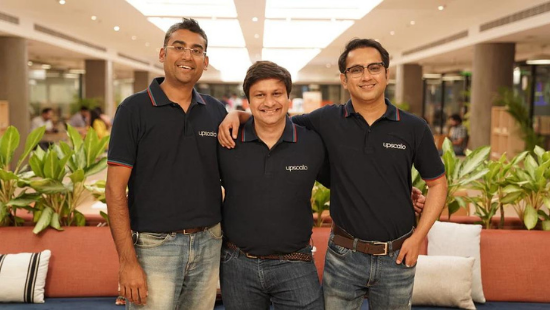 UpScalio Raises $15 Million In Funding Led By Gulf Islamic Investments
UpScalio, a next-gen venture that funds and manages e-commerce brands, has secured $15 million (around 114 crores) in pre-Series B funding led by Gulf Islamic Investments (GII). The funding round also saw participation from Northern Arc and Unity bank.  
As per the startup, it will utilize the raised funds to partner with more brands, invest in hiring across key growth functions, and build out other technology and growth capabilities.
UpScalio | Data-driven Consumer Goods Venture
Founded by Gautam Kshatriya, Saaim Khan and Nitin Agarwal, UpScalio is a next-generation, data-driven consumer goods company that acquires stakes in e-commerce businesses selling on Amazon, Flipkart and other marketplaces, and their own websites, and then works closely with the founders of these brands to scale these brands 5-10x over a 2-3 year period.   
UpScalio provides funds to digital brands selling on eCommerce marketplaces and manages their key operations, including multi-marketplace management, business operations, branding, digital marketing, logistics, sourcing, and finance.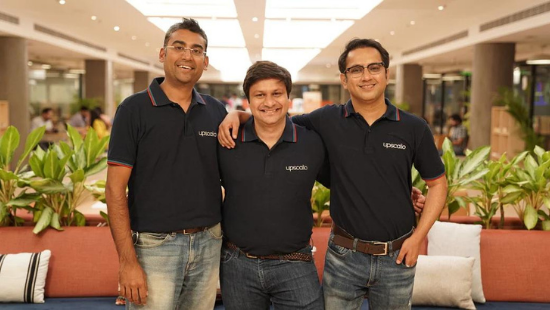 Speaking about the development, Pankaj Gupta and Mohammed Alhassan, Co-founders and Co-CEOs of Gulf Islamic Investments, said,
"UpScalio's core focus on operating brands in all-weather utility categories is differentiated from similar modelled businesses in India and globally. We have been thoroughly impressed with the UpScalio team's ability to integrate companies and create value across digital marketing, product development, pricing, supply chain and deep analytics."
Since its inception in 2021, UpScalio has invested in 13 companies in utility sectors such as home and kitchen, furniture, auto accessories, and lawn and gardening.
This year in January, UpScalio invested an undisclosed amount in Truphe, an NCR-based home and gardening brand. Last year, in December, it invested an undisclosed amount in four auto accessories brands – Urban Lifestylers, Autofurnish, Destorm, and MotoTrance. 
For more stories of startups, click Startup Stories.
Follow us and connect with us on Instagram, Facebook, Twitter and LinkedIn.