SaaS startup Amagi Raises $95 Mn Funding, Joins Unicorn Club
Amagi, a cloud-based media-focused SaaS startup, has raised $95 million in a funding round led by Accel. With the latest funding round, Amagi has marked its entry to the coveted unicorn club, bringing its valuation to more than $1 billion.
The funding round also saw participation from existing investors Norwest Venture Partners and Avataar Ventures.
As per the startup, it will use the freshly raised funds to speed up its business expansion and diversify its product portfolio in the media and entertainment market. Additionally, Amagi plans to increase sales and marketing by five times across the globe.
Amagi | Cloud-based Media-focused SaaS Startup
Founded by Baskar Subramanian, KA Srinivasan, and Srividhya Srinivasan, Amagi enables content owners to launch, distribute and monetize live linear channels on free-ad-supported TV and video services platforms.
The platform also offers 24×7 cloud managed services bringing simplicity, advanced automation, and transparency to the entire broadcast operations for traditional TV networks.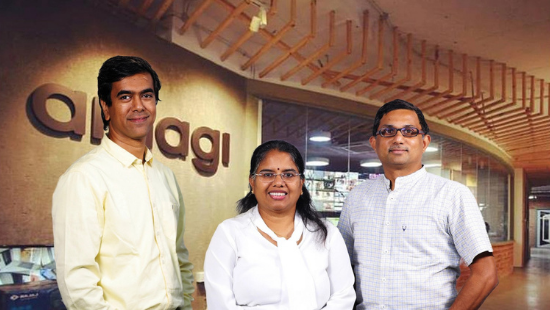 Speaking about the development, Baskar Subramanian, CEO and Co-founder of Amagi, said,
"This is a crucial juncture for our business as we look to hit a hyper-growth trajectory by creating a winning combination of goals, processes, team structures, and more. Our investors have a known history of crafting the success stories of companies with the promise of potential. We look forward to leveraging their astute understanding of the B2B SaaS landscape to successfully navigate the market intricacies and position ourselves for sustained success in the coming years."
The cloud-based SaaS startup looks to explore opportunities in the cloud and video market, eyeing market consolidation via mergers and acquisitions.
Announcing a 108 per cent year-on-year growth in revenues, the platform also claims to have recorded a 59% surge in customers onboarded in 2021. Additionally, the platform has recorded 112% year-on-year growth in ad impressions generated using Amagi's dynamic ad insertion platform— Amagi THUNDERSTORM.
If you need legal assistance for your startup, contact us.
Follow us and connect with us on Instagram, Facebook, Twitter and LinkedIn.