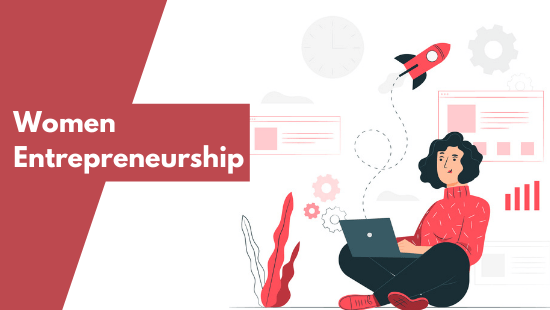 Report: Businesses Owned By Women Entrepreneurs In India Likely To Grow Up To 90% In 5 Years
As per a report titled-Landscape Study on Women Entrepreneurship, it was revealed that businesses owned by women entrepreneurs in India are likely to witness 90% growth in the next five years.
The report was released by Ram Mohan Mishra, Secretary of Ministry of Women and Child Development, during an online event chaired by Amitabh Kant, CEO of NITI Aayog.
Carried out by EdelGive Foundation as part of EdelGive's UdyamStree Campaign, the report also projected a growth trend of 50% and 24% for women entrepreneurship in the US and the UK, respectively.
Vidya Shah, the Executive Chairperson of EdelGive Foundation, participating in a panel discussion, said,
"Women in India are leading a cultural revolution – building their businesses, paving the way for future aspiring women entrepreneurs. Their role is pivotal in enhancing the economic growth of the country, employment generation, and industrialisation. The adoption of policies and implementation of schemes that provide appropriate training, incentivisation, economic and cultural recognition is key to the success of women entrepreneurs in India."
EdelGive's UdyamStree Campaign aims to boost the entrepreneurial spirit among Indian women and recognises entrepreneurship as a key to empower them economically.
The report also highlighted the lack of awareness regarding government schemes and policies supporting women entrepreneurship. Around 1% of the entrepreneurs surveyed have availed such financial assistance out of just 11% who are aware of the schemes and policies.
Need legal assistance for your startup? Just contact us.
Follow us and connect with us on Instagram, Facebook, and LinkedIn.