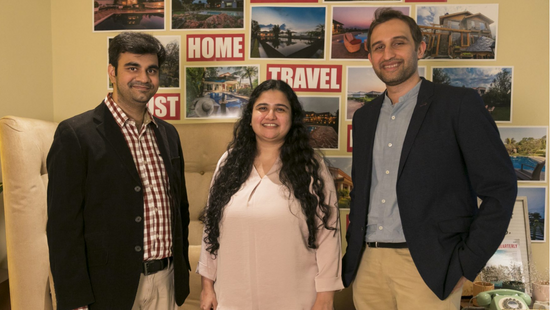 Luxury Villa Rental Brand StayVista Raises Over Rs 40 Cr In Funding
StayVista, a luxury villa rental brand (earlier Vista Rooms), has raised over Rs 40 crore in funding led by DSG Consumer Partners. The funding round also saw participation from Capri Global and CA Holdings.
As per the startup, the raised funds will be used for growth, team building, strengthening the brand, and developing the tech infrastructure. The funding will enable the brand to expand its footprint across the country and fortify itself into an enduring hospitality brand synonymous with luxury villa getaways.
StayVista | Luxury Villa Rental Brand
Co-founded by Pranav Maheshwari, Amit Damani, and Ankita Sheth, StayVista is India's largest chain of luxury villas, with over 500 award-winning villas across 50+ destinations.
Speaking about the development, Ankita Sheth, Co-founder of StayVista, said,
"We have doubled our revenue during the pandemic due to high repeat and referrals from our 300,000+ guests. This raise allows us to double down on our growth plans and accelerate building the most loved and trusted villa rental brand in India."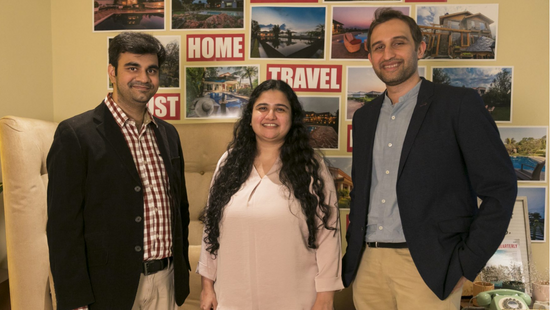 As category creators and leaders, the brand sees itself becoming the 'home away from home' for Indians by entering geographies that its users frequently visit.
With its handpicked selection of 500+ spectacular holiday homes, the brand focuses on providing privacy and comfort that goes hand-in-hand with tailor-made experiences and top-of-the-line amenities.
Commenting on the funding round, Hari Premkumar, Head of India, DSG Consumer Partners, said,
"We are excited to deepen our partnership with StayVista. They have demonstrated extraordinary resilience in navigating the pandemic while driving record revenue growth in a capital-efficient manner. The founders are building business sustainably with certain markets already achieving healthy operating margins. The team's execution capabilities and customer-centricity has led to them emerging as a market leader in villa rentals, by a distance."
Follow us and connect with us on Instagram, Facebook, Twitter, and LinkedIn.
Note: If you are a budding entrepreneur and require assistance in startup compliance services, new company registration or other startup related legal services, contact us.