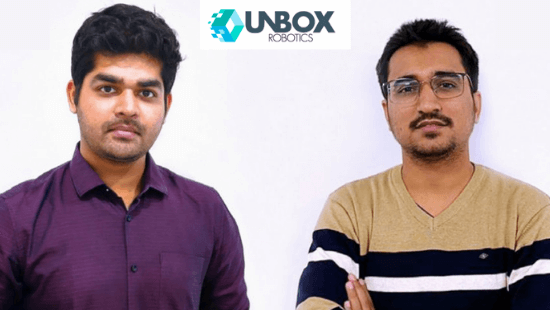 Logistics Automation Startup Unbox Robotics Raises $1.2 Million In Pre-Series A Round
Bengaluru-based logistics automation startup Unbox Robotics has raised $1.2 million as a part of its pre-Series A round.
The funding round was led by BEENEXT, Karthik Bhat (through his syndicate on AngelList India), WEH Ventures and Info Edge (India) Ltd-backed Redstart Labs (India) Ltd.
The round also saw participation from existing investors Arali Ventures, SOSV and HAX, Entrepreneur First, along with angel investors.
As per the startup, it will use the funds for scaling early client pilots, team expansion, and product improvements.
Started by Pramod Ghadge and Shahid Memon, Unbox Robotics is building software-defined robotics platforms to enable logistics players to automate and radically improve their operations on-demand in a limited footprint and capital.
Pramod Ghadge, Co-founder and CEO of Unbox Robotics, said,
"With a massive surge in ecommerce, in the next three to five years, the logistics industry needs to handle about 2X the load they process today. Having seen these problems first hand, we decided to build a plug and play swarm robotics system that can improve the package sorting productivity while saving the area by 50-70 percent compared to existing sorting systems."
Unbox Robotics offers the world's 1st of its kind patent-pending AI-powered parcel sorting robotic system that gets installed at least 10X faster, saves 70% – 80% area and improves productivity by more than 4X. As per the startup, their robots are 2-3X productive than the industry average.

Talking about the clients, Pramod said,
"Currently, we are closely working with six ecommerce and logistics enterprises in India, Southeast Asia, and the US to deploy our solution in the next 12 months, and earn seven-figure revenue figures.
Need legal assistance for your startup? Just contact us.
Follow us and connect with us on Instagram, Facebook, and LinkedIn.