Location Intelligence Startup GeoIQ Raises Fresh Funds From Lenskart, Others
Location intelligence startup GeoIQ has secured $2.25 million in funding from Lenskart, an omnichannel eyewear retailer. The funding round also saw participation from existing investors 9Unicorns and Ecosystem Ventures.
As per the startup, the raised funds will be used to expand its global footprint, strengthen proprietary data and leverage data scientists to build diverse artificial intelligence (AI) models.
GeoIQ | AI-powered Location Intelligence Platform
Founded by Devashish Fuloria, Ankita Thakur and Tusheet Srivastava in 2018, GeoIQ is a locational intelligence platform that tells the value of each location – people, their behaviours, businesses, and potentials – as easily consumable layers on maps.
Operated by Quantduo Technologies Pvt. Ltd, GeoIQ leverages its location data stack and machine-learning capabilities to provide companies with insights on their customers.
Speaking about the development, Devashish Fuloria, Co-founder of GeoIQ, said,
"The use of analytics has become widespread as more and more businesses are recognizing the benefits of data. AI-based intelligence has evolved rapidly and is currently in a hyper-adoption stage. The funds raised will enable us to add new features to our product and empower our customers."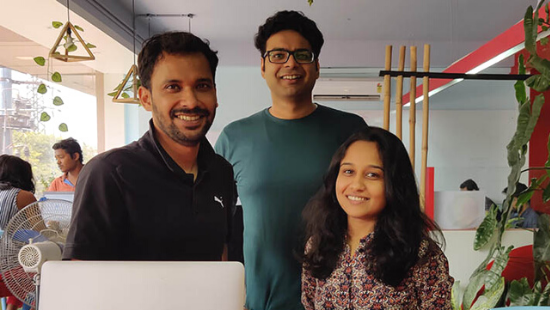 Using proprietary algorithms, GeoIQ layers government data with 600 public sources and satellite imagery. These data points are used by the AI layer on top to estimate user behaviour, wealth, and business possibilities at a given location/lat-long.
Commenting on the development, Peyush Bansal, Co-Founder and CEO of Lenskart, said,
"With GeoIQ's technology, Lenskart will be opening more omnichannel stores globally with 50% better return on invested capital and 5 times the speed of a normal opening."
The investment in GeoIQ is Lenkart's second investment this week after the company invested $100 million in Neso Brands, a Singapore-based eyewear platform, on 16 May.
Lenskart claims to serve over 10 million customers across 235 Indian cities and Singapore. The brand has now entered the Middle East and US markets.
For more stories of startups, click Startup Stories.
Follow us and connect with us on Instagram, Facebook, Twitter and LinkedIn.