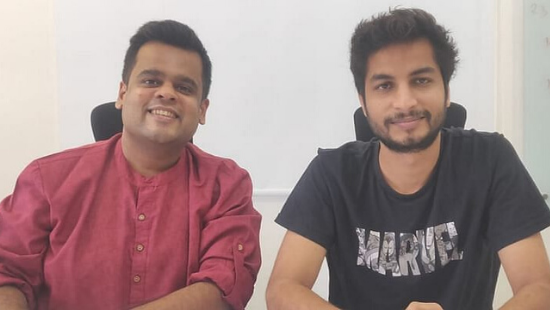 Live Social Gaming Platform Eloelo Raises $13M In Series A Funding
Eloelo, a Bengaluru-based social gaming & live streaming platform, has raised $13 million in a Series A funding round led by KB Investments, Kalaari Capital, along with existing investors WaterBridge Ventures and Lumikai Fund. The funding round also saw participation from Convivialité Ventures and Rocket Capital.
As per the startup, the raised funds will be used to scale up its tech, product, and content teams, along with fostering new partnerships with creators, helping them reach millions of users.
Eloelo | Social Gaming & Live Streaming Platform
Founded by ex- Flipkart executives Saurabh Pandey and Akshay Dubey in August 2020, Eloelo is creator-led social gaming & live streaming platform. It wants to build the future of creator-fan engagement, where creators host live video rooms, build interactive communities, and monetise directly from fans.
Speaking about the development, Saurabh Pandey, Co-founder and CEO of Eloelo, said,
"Creators want to cultivate deep authentic relationships with their fans, and Eloelo lets them imagine completely new interactive live experiences to engage fans. We have been growing at 40 percent MoM with a vision to build the future of interactive entertainment. Our Series A fundraise demonstrates the belief our current and new investors have in what we are building and enables us to take bolder bets to shape the creator economy for Bharat."
In July 2021, Eloelo raised $2.1 million in a pre-Series A funding round, co-led by Waterbridge Ventures and Lumikai Fund.
The Bengaluru-based startup aims to bring in innovative means of live interactions, enabling creators to monetise from their superfans. Eloelo is also exploring use cases of NFTs for its top creators.
It claims to have crossed over 3.5 million users and 40,000 creators on its platform. 
Commenting on the development, Vani Kola, Managing Director of Kalaari Capital, said, 
"Deeper relationships will be built between creators and their fans, powered by the emergence of an entire ecosystem of tools and platforms that enable this shift. Eloelo is enabling these creators with the perfect blend of social games and interactivity with live streaming."
For more stories of startups, click Startup Stories.
Follow us and connect with us on Instagram, Facebook, Twitter and LinkedIn.