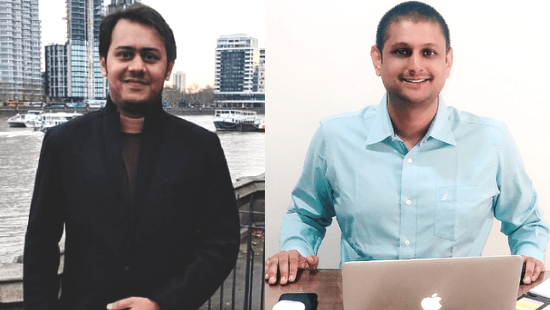 How Gurugram-based Startup Eshopbox Is Helping Brands Manage Their Ecommerce Operations
COVID-19 outbreak provided a boost to the India eCommerce sector, and the sector is expected to reach $99 billion by 2024, as per IBEF. Not only metro cities, people in Tier II and III cities are also now more open to online shopping. Because of this increased demand, the competition among eCommerce players is rising, forcing them to provide a better and efficient way for delivering goods.
Eshopbox is one such startup that provides eCommerce players with a one-stop solution for all their eCommerce operations. From inventory management to channel integrations, fulfilment to payment reconciliation, Eshopbox enables companies to scale their eCommerce business.
Startup Story: Eshopbox | Unlocking eCommerce For Brands 
Founding Team
Started by cousins Ankush Karwa and Mayur Karwa in 2016, Eshopbox is a Gurugram-based tech-enabled 3PL (third party logistics) startup unlocking eCommerce for companies by managing the entire operations lifecycle: Sell, Fulfil & Reconcile.
Bootstrapped since inception, the B2B SaaS startup helps brands and retailers to explore multichannel commerce with its fulfilment infrastructure and technology platform.
How Eshopbox Started?
Before starting Eshopbox, Mayur and Ankush had launched a D2C eCommerce brand Factory Rush in 2014. The platform allowed customers to shop products directly from leading factories from around the globe.
During that time, the duo realised that even though there were multiple logistics companies offering fulfilment services, they neither had the technology nor the process knowledge to meet the consumer expectations, especially for eCommerce needs.
So, Mayur and Ankush decided to start Eshopbox as a tech-enabled fulfilment company to enable brands and retailers to offer an Amazon-like customer experience.
[Read:
Offering Fully Integrated Suite Of Payments Products, Fintech Startup PayG Is Helping Big Enterprises Optimise Their Digital Payments
]
USP Of Eshopbox
Eshopbox provides an advanced way to manage inventory, orders and payments, enabling companies to scale their eCommerce business.
The startup provides a one-stop solution for all eCommerce operations to its clients like fulfilment, storing, order processing, last-mile shipping, payment reconciliation, return management, and tools to maintain control over inventory, orders, and shipments.
Ankush says,
"Just like Amazon Web Services and Google Cloud have eliminated the need to maintain physical servers, we aim to eliminate the need to maintain physical warehouses for brands and retailers."
The startup charges a monthly subscription fee to use its tech platform and fulfilment centres.
Ankush adds,
"Our charges depend on multiple factors like the category of business, order processing volume, etc. We charge a monthly subscription fee of Rs 15,000, which includes access to multiple warehouses, access to Amazon Prime and Flipkart Assured badges, listing across multiple channels, etc. Our fulfilment fee is about Rs 10 per unit, depending on the above-mentioned factors." 
Present Situation Of Eshopbox
With a team of 100 employees and about 1,000 associates working across all its fulfilment centres, the startup has been growing at 100% yearly for the last three years, stated Ankush.
Presently, the startup has fulfilment centres in Gurugram (45,000 sq ft), Mumbai (45,000 sq ft), and Bengaluru (20,000 sq ft) and is clocking an annual recurring revenue (ARR) upwards of $3 million. With these fulfilment centres, the startup has a storage capacity of two million cubic feet and a processing capacity of 50,000 orders daily.
Some of its clients include popular brands like Raymonds, Royal Enfield, Clarks, Oziva, Spykar, Being Human, Blackberrys, ASICS, and many more.
Future Plans
Eshopbox plans to double its ARR by the end of the next financial year. As per Ankush, the startup will also be introducing more fulfilment centres locations by the end of 2021.
The startup plans to onboard many new-age brands across health and beauty, consumer electronics, and home categories in 2021. Additionally, Eshopbox will also heavily invest in the warehouse management system and automation.
"We will continue to invest in our merchant-facing software, increasing the number of integrations with eCommerce platforms, expanding delivery networks by adding more courier partners, accounting and ERP software to automate the back-end office operations for our clients."
For more stories of startups, click Startup Stories.
Follow us and connect with us on Instagram, Facebook, Twitter and LinkedIn.