Healthtech Startup Twin Health Raises $140 Mn In Series C Funding
Twin Health, a California and Chennai-based healthtech startup, has raised $140 Mn in a Series C funding round.
The funding round saw participation from Sequoia Capital India, Perceptive Advisors, Corner Ventures, ICONIQ Growth, LTS Investments, Helena and Sofina.
With this funding, the healthtech startup aims to scale its operations in India and the United States. 
Twin Health | Whole Body Digital Twin Technology
Started by Jahangir Mohammed, Twin Health is the pioneer of the Whole Body Digital Twin technology. The Healthtech startup, with its flagship "Whole Body Twin" product, helps reverse and prevent chronic metabolic diseases, improve energy and physical health, and extend lifespan.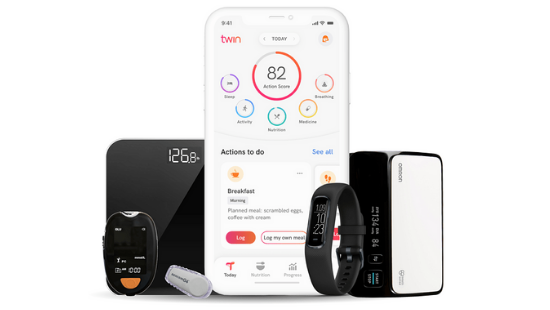 Speaking about the startup, Jahangir Mohammed said,
"We are each gifted a body. If given a chance, it can heal itself. Our Whole Body Digital Twin lives alongside you – giving you a view into your beautifully complex biology, continuously learning about your metabolism and telling you what you can do to improve your health in the moment."
Using Whole Body Digital Twin technology, the startup creates a digital representation of an individual's metabolism by collecting data using non-invasive wearable sensors and self-reports. It then uses this model to advise its customers on nutrition, exercise, sleep, and other activities to help reverse the underlying conditions.
India is home to 77Mn diabetics, ranking second highest in the world. And as per estimates, India is expected to rank number one as the country with the most diabetic people, with more than 134 Mn people affected by 2045.
Many healthtech startups are coming up with new solutions to tackle this issue, resulting in increased traction in the segment. In September 2021, Sugar.fit, a Bengaluru-based healthtech startup helping users manage and reverse diabetes, raised $10 Mn in a seed round.
Need legal assistance for your startup? Just contact us.
Follow us and connect with us on Instagram, Facebook, Twitter and LinkedIn.