Gurugram-based Logistics Platform Pidge Raises $1 Million In Funding
Gurugram-based B2B logistics platform Pidge has raised $1 million in funding from Indian Angel Network (IAN). Before this funding round, the founders self-funded the company with a $2 million investment.
The startup plans to use the raised funds for expanding its presence to Chandigarh, where they have recently launched, upgrading its current tech stack and product pipeline.
Pidge | On-demand, Secure Delivery And Courier Service
Founded by Ratnesh Verma and Rushil Mohan in 2018, Pidge is a Gurugram-based B2B logistics platform that offers secure, on-demand last-mile logistics services. The Gurugram-based B2B logistics platform leverages its micro-fulfilment centres, known as 'Pidge Houses', to cater to the needs of its business partners for faster and better-controlled deliveries.
Pidge claims to have catered to businesses like five-star hotels, luxury brands, legacy restaurants and national level e-commerce players, including marketplaces.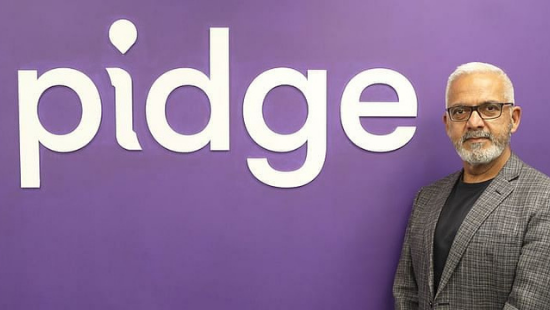 Speaking on the development, Ratnesh Verma said,
"We saw an enormous opportunity in the last-mile logistics space driven by behavioral changes in the supply-and-demand side and compounded by the problems created by current incumbents."
Ratnesh added that Pidge leverages its proprietary modular SaaS solution and game-changing algorithms to deliver unparalleled latency optimization while combining the coverage of traditional logistics with the convenience of on-demand hyperlocal services.
As per the startup, its platform functions on a yield optimisation business model that is built on the dynamic of pricing and demand predictability.
Growth Of Logistics In India
With the increasing penetration of D2C brands and e-commerce companies like Flipkart and Amazon, the demand for logistics in India has grown.
The Gurugram-based logistics platform is targeting the last-mile logistics industry in India, which is currently valued at $40 billion and is expected to grow $100 billion by 2025. With its recently launched services in the Chandigarh Tricity area, Pidge operates across five cities in the Delhi NCR region, including Delhi, Faridabad, Gurugram, Noida, and Ghaziabad.
Need legal assistance for your startup? Just contact us.
Follow us and connect with us on Instagram, Facebook, Twitter and LinkedIn.