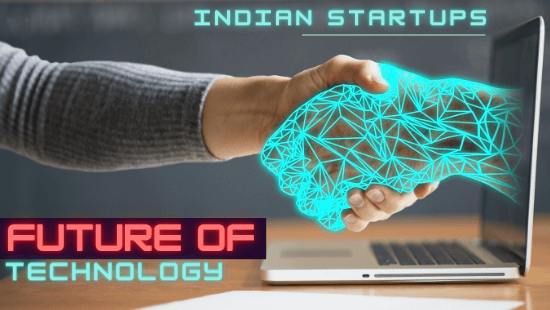 Future Of Technology And Its Impact That Indian Startups Should Know
Solidifying its position as the third-largest startup ecosystem in the world, India has the potential to become the tech garage of the world.
Considering the increasing number of startups, the Indian startup ecosystem is growing very fast. Over 1,300 startups were added to the Indian startup ecosystem in 2019 alone.
But what's writing the future of this ecosystem is its tech startups.
It is because of these tech startups, and their offerings that work from home never became difficult.
As per Startup India, India had about 50,000 startups in 2018. And around 8,900 – 9,300 of these were technology-led startups.
Future Of Technology And Its Impact
Technology is always evolving. To achieve its dream of becoming the tech garage of the world, India has to keep up with the changing trends.
These Indian startups have to move along with the changing trend, otherwise what they are offering today can become obsolete tomorrow.
So, let's take a look at emerging technology trends as these trends will be the future.
[Read:
Why Investors Prefer Investing In Tech-Based Startups?
]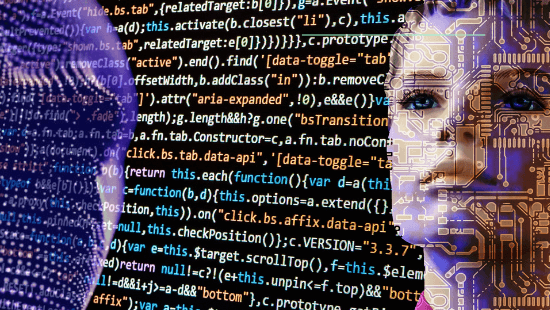 Speech Recognition Technology
Aimed to make life easy, presently, speech recognition technology has limited use. It only can answer simple commands.
Used frequently nowadays, this technology is already a part of our everyday lives.
Whether it be Alexa, Cortana, Google Assistant or Siri, speech recognition technology is helping us complete basic tasks.
But like everything, this technology is evolving faster. With changing consumer behaviour, in future, this technology should be able to do more complex tasks and provide quick responses.
AI
In the past few years, Artificial intelligence has acted as the main driver of many emerging technologies. And as time is progressing, Artificial Intelligence is evolving and impacting the future of almost every industry and every human being.
AI has integrated itself in many industries, though there are still many industries that are either in the very early stage of AI integration or are in the process of integration.
Industries including manufacturing, healthcare, education, transportation are using AI, but there is still a lot of improvement that can be done.
Regardless of the stage, AI will continue to act as a technological innovator for the foreseeable future.
IoT (Internet of Things)
IoT is an acronym for the Internet of Things. And it is the interconnection of devices and their exchange of data over the internet.
As the majority of devices come with WiFi connectivity, they can be connected to the Internet and also to each other.
Presently, we're only in the early stages of this technology. But because of the ongoing advancements in the field of wireless networking, development of data analytics, and reduction in the cost of connected devices, the industry is expected to grow by leaps and bounds.
The IoT industry is growing at a CAGR of 21%. As per estimates, this industry will reach $657.31 billion by 2025.
VR And AR
Like most technologies mentioned in this article, Virtual Reality and Augmented Reality are also in their early stages.
If AR and VR sound foreign to you, let us explain both in simple terms.
VR is an acronym for virtual reality and is a form of interactive software that immerses users in a 3-D environment to simulate a real experience. This is usually done by way of a headset with special lenses. Some popular VR devices include Oculus Rift, Google Cardboard and HTC Vive.
AR is short for Augmented Reality. With AR, digital elements can be added to a live view usually by using the camera on a smartphone. Lenskart's "Virtual Try-On' is an example of augmented reality.
But these are just a few examples and with more advancements, VR and AR they can be of more use. Both technologies have enormous potential and can be used for training, entertainment, education, marketing, etc.
Machine Learning
Designed to allow computers to learn automatically without human intervention or assistance, ML is truly the technology of the future.
Being a subset of AI, Machine learning is the technology that enables machines to automatically learn and improve by discovering patterns and insights from data.
Previously, machines had limited workability. Machines only did things that they were programmed to do. But, now with ML, computers/machines can be programmed to learn or to do something they are not initially programmed to do. Machines now can learn by observations or discovering patterns and insights from data.
ML enables better decisions making based on patterns and data insights. That is why all kinds of industries are rapidly deploying ML in their working. And because of this heavy deployment, ML will reach $8.81 billion by 2022.
Takeaway
It's better to integrate multiple technologies to produce an output as each technology has its advantage.
With that being said, the future of tech will be written by these 5 technologies. And with advancement, these technologies can do wonder for mankind.
Read: [Digital Growth Strategy] Useful Techniques To Grow Your Business Digitally