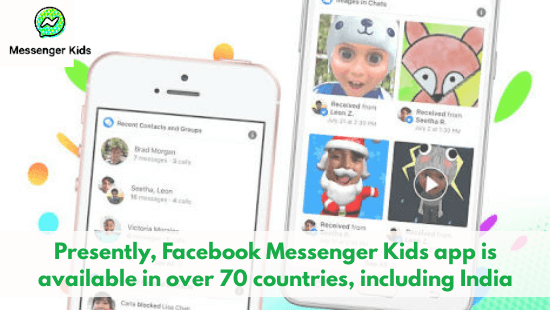 Facebook Rolls Out Its Messenger Kids App in India
When more children are opting for online learning due to this global pandemic situation, Facebook has rolled out its Messenger Kids App in India, keeping online safety and child development in mind.
Launched in the US in 2017, Facebook's Messenger Kids App is a video chat and messaging app. The app allows children to connect with family and friends in a parent-controlled space.
The app comes with a 'Supervised Friending' feature. With this feature, parents can choose to allow their kids to also accept, reject, add or remove contacts, while maintaining the ability to override any new contact. 
Previously, any request required parents approval.
'Supervised Friending' feature will start rolling out in the US and soon will be rolled out for the rest of the world. Presently, the app is available in over 70 countries, including India.
Talking about this feature, Facebook on their blog post stated,
"Just as parents allow a teacher or coach to help their child navigate classroom or team friendships, this new feature gives parents the choice to approve a similar adult to help connect their child with other kids through a group in Messenger Kids."