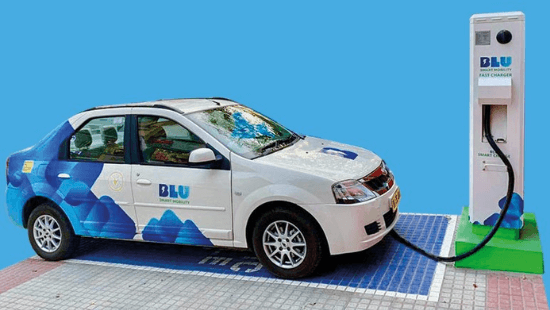 Electric Ride-Hailing Platform BluSmart Raises $7 Million In A Pre-Series A funding
Electric ride-hailing platform BluSmart has raised $7 million (Rs 51 crore) in a pre-Series A funding round from various investors.
These investors include Inflection Point Ventures, Mumbai Angels, Venture Catalysts, Survam Partners, Lets Venture Fund, Chhatisgarh Investments Ltd, JITO Angels, and Kaplavriksh Fund.
As per the startup, it plans to use the funding amount to expand the number of cars on the platform. The startup also plans to set up more charging infrastructure, improve its technology, and expand into more areas.
Founded by Anmol Singh Jaggi and Punit K Goyal in 2019, BluSmart is an all-electric shared smart mobility platform for efficient, affordable, intelligent, sustainable ride-sharing, car-sharing and scooter-sharing. Till date, BluSmart claims to have done more than 180,000+ clean rides.
Talking about the platform, Anmol Singh Jaggi, Co-founder, BluSmart Mobility said,
"We aim at bringing in a new narrative in the EV mobility space by giving the highest quality service as evidenced by our app rating, which is highest amongst all ride-sharing platforms and thus, transforming India's mega-cities by providing convenient, sustainable and affordable mobility with great benefits for consumers, businesses and society at large."
Need legal assistance for your startup? Just contact us.
Follow us and connect with us on Instagram, Facebook, and LinkedIn.