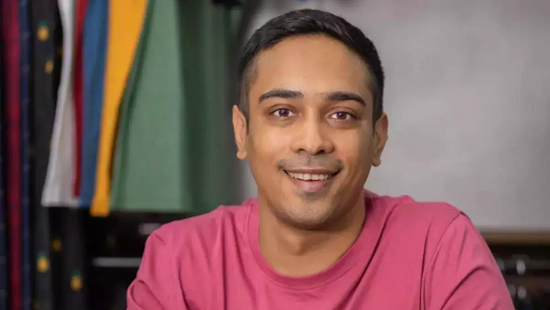 D2C Menswear Brand XYXX Raises $11 Million In Funding
XYXX Apparels, a Surat-based D2C men's apparel brand, has raised Rs 90 crore (around $11.5 million) as a part of its Series B funding round led by Singularity Growth Opportunities Fund. The funding round also includes a debt infusion of Rs 15 crore (around $2 million) from Trifecta Capital.
Existing investors, including DSG Consumer Partners and Sauce Venture Capital, also participated in the funding round.
As per the startup, the raised funds will be used to expand its geographical reach and bolster its presence in existing markets with a new range of products. Additionally, raised funds will be deployed to enter modern retail, large-format stores and exclusive brand stores.
XYXX | Elevated Everyday Essentials
Founded by Yogesh Kabra and Siddhartha Gondal, XYXX is a Surat-based men's apparel brand that specializes in underwear, loungewear and activewear for men, made from naturally sourced fabrics.
Speaking about the development, Yogesh Kabra, Co-founder of XYXX, said,
"XYXX has been built on strong business fundamentals and a single-minded focus on the bottom line throughout our fast-paced growth. We have consistently checked and excelled at metrics like burn rate, capital efficiency and gross margins, among others. We have already achieved profitability at the contribution margin 2 level and have been looking at a double-digit margin for the past two quarters."
Kabra added that XYXX would keep building distribution and is looking to increase its stores to 25,000 in another six months. The apparel brand also looks to touch revenue of Rs 300 crore in the next 12 months.
Currently, the Surat-based men's apparel brand has 14,000 stores across India. It claims to have witnessed a sales growth of 300% last year, compared to pre-Covid levels.
Commenting on the development, Yash Kela, Founder of Singularity Growth Opportunities Fund, said,
"Men's inner-wear and comfort-wear industry in India is a $3 billion opportunity in the mid-premium segment. But it has seen limited innovation on fabric, cuts or designs in the last decade or so from the leading incumbents. Today, the millennial customers are looking for more comfortable and natural fabrics and are keen to experiment with new designs and products."
Follow us and connect with us on Instagram, Facebook, Twitter, and LinkedIn.
Note: If you are a budding entrepreneur and require assistance in startup compliance services, new company registration or other startup related legal services, contact us.