Borgfy: This Venture Builder Aka Startup Studio Is Transforming Startup Ecosystem
Over the last decade, the Indian startup ecosystem has grown exponentially. Now, India has the third-largest startup ecosystem in the world after the US and China.
This growth has given wings to a lot of budding entrepreneurs dreaming to leave their mark in the business world. As the startup ecosystem is dominated by tech startups, a lot of entrepreneurs find it difficult to work on ground-breaking ideas due to a lack of tech knowledge.
Several venture building platforms help entrepreneurs develop, launch and scale fully-fledged businesses. Providing entrepreneurs with their business and technical expertise, Venture Builders helps entrepreneurs develop new products and launch them on the market months or even years ahead of the competition.
One of such venture building platforms is Delhi-NCR based Borgfy which helps entrepreneurs in developing technology, validating and polishing business models and testing MVPs.
Borgfy | A Startup Studio Helping Startups Develop Their Products
Founded by Abdullah Imran, Borgfy is a startup studio helping startups build tech ideas that lead to disruption. Borgfy also provides consultation to entrepreneurs, so their startups can reach the right product-market fit as early as possible.
As per the founder, Borgfy was created to build innovation in products for visionary startup ideas instead of replication in app design and experience.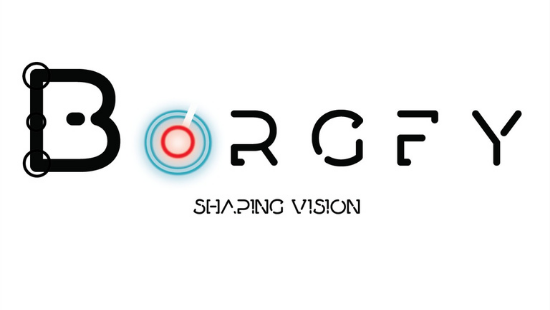 "In India, many entrepreneurs working on their tech ideas find it difficult to get the right support and guiding partner. All they need is a platform like us to provide the right tech assistance over too much noise for better sustainable growth. The world looks better when designed perfectly. At Borgfy, we work on product ideas that will serve the future," says Abdullah Imran in an exclusive conversation with The StartupLab.
Borgfy's Growth
With its team having core expertise in apps, web apps, AI Automation, UI/UX, Borgfy has served more than 6+clients globally and brainstormed 10+ sessions providing vital knowledge to entrepreneurs for growth.
As per Abdullah, several startups fail because they just focus on the money aspect of the business. They don't work on disrupting ideas and focus on someone's ideas and jump towards replication & acquisition mode. This is where Borgfy comes into play. It helps founders understand the real market needs and help them to scale faster.
With several brainstorming sessions, Borgfy's team provides entrepreneurs with the right guidance and consultation they require to succeed in the long term. The venture builder platform also helps them develop tech ideas with the best features to match product-market fit, added Abdullah.
When asked about Borgfy's plans for the future, Abdullah said,
"Working to accelerate the growth of Indian startups, the team at Borgfy aims to be a full-fledged venture builder/ studio building new-age startups within the single factory and building other ideas. Till now, I have been leading the company with the support of a small but remarkable team, but in coming days, I am planning to expand our team by hiring young talents."
For more stories of startups, click Startup Stories.
Follow us and connect with us on Instagram, Facebook, Twitter and LinkedIn.