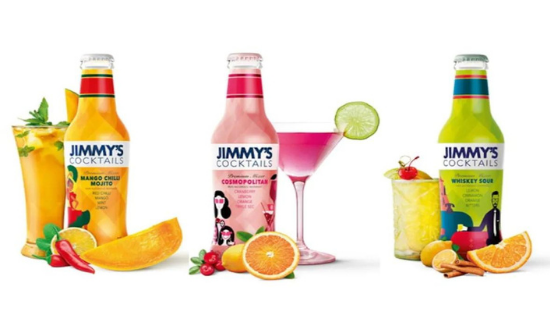 Beverage Brand Jimmy's Cocktails Raises Rs 14 Crore In Funding
Jimmy's Cocktails, a beverage brand that sells non-alcoholic spirits mixers, has raised Rs 14 crore in a bridge round ahead of its Series A round.
This bridge round was led by Roots Ventures and 7Square Ventures, with participation from several startup founders, including Vishesh Khurana (Co-founder of Ship Rocket) and Varun Alagh (Co-founder of Mamaearth).
As per the startup, the raised funds will be used to expand its distribution footprint in India and overseas. It will grow its distribution footprint to 25,000 outlets and triple its revenue run rate.
Jimmy's Cocktails | Finely Crafted-Low Calorie Mixers
Founded by Ankur Bhatia and Nitin Bhardwaj, Jimmy's Cocktails currently is available in 6,000 retail outlets and wine shops in over 50 cities. As per Nitin Bhardwaj, Co-founder and COO of Jimmy's Cocktails, the brand is in the process of expanding its presence across new touch-points such as bars and restaurants, quick-service restaurants, and canteen stores.
He added,
"We truly believe the growth potential for a format such as ours lies beyond metros, in Tier II and III cities, where already we are getting 40% of our revenue."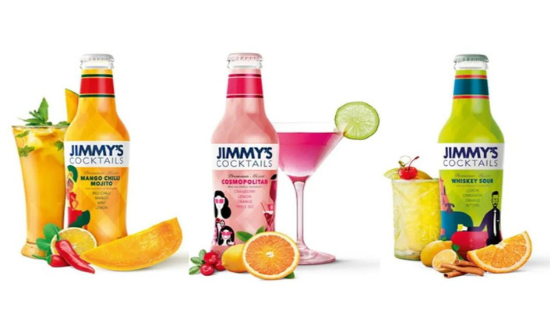 Owned and operated by Radiohead Brand, the brand also sells via its own website, online marketplaces and quick delivery platforms such as Zepto, Swiggy Instamart, and Blinkit.
As per Ankur Bhatia, 75-80% of the consumption of spirits happens at home or outside bars and restaurants, presenting an opportunity to help consumers trade up to better mixers at home. The mixers category in India could grow to touch Rs 7,000 crore over the next decade, stated Ankur, while adding that the company is targeting the top 10% of liquor consumers in the country.
Recently, the brand has started exporting to Australia, South Africa, and countries in the Indian subcontinent.
Need legal assistance for your startup? Just contact us.
Follow us and connect with us on Instagram, Facebook, Twitter and LinkedIn.