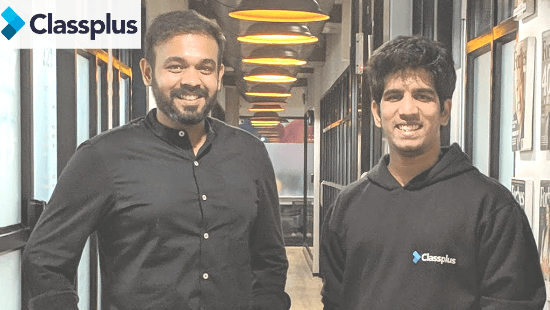 Noida Based EdTech Startup Classplus Acquihires Merak.ai
Noida based edtech startup Classplus has acqui-hired Bengaluru's Merak.ai, a data-entry automation solution. 
As part of this deal, Vibhor Kalra, co-founder at Merak.ai, will be joining Classplus as the AVP, Product.
Talking about the deal with Classplus, Vibhor Kalra said,
"I'm looking forward to joining Classplus and working with Mukul and Bhaswat to enable millions of tutors to teach. Besides the fact that education in India is an underserved market in terms of technology products, and that the market itself is growing, what is most unique about Classplus is the rare insight the founders have discovered. I am really stoked to be a part of such a mission-driven and rapidly growing company."
Founded in 2018 by Mukul Rustagi and Bhaswat Agarwal, Classplus is a coaching management platform that helps in the digitization of coaching class operations.
Mukul Rustagi, CEO and Co-founder at Classplus, also shared his views about the deal and said,
"We felt great chemistry in our interactions with Merak.ai. Classplus is venturing into its growth phase, and we are always looking at partnering alongside dynamic individuals with strong fundamentals."
Read: Startup Story Of Classplus
To stay updated with the latest startup news, follow us and connect with us on Instagram, Facebook, Linkedin.